Quote Of The Week:



I REALLY appreciate your follow up and the fact that you stand behind your product. You guys have always been responsive and I truly appreciate it. You truly are AMAZING! If you ever need a testimonial I am happy to do so.

Jason

CL Auto Poster Add On Modules

The CL Auto Posting Tool comes with a variety of add-on options to better meet your performance posting needs. Below are the current add-ons we offer and a direct link to purchase them individually.


We offer 30 day money back guarantee on our products. The price remains the same every recurring billing.
Click here if you would like to pay by Bitcoin or Perfectmoney.


Updates in 2023

62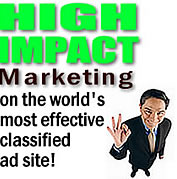 This CL Auto Poster software makes posting Craigslist ads extremely easy! This automatic craigslist poster is a must have tool! Any type of Craigslist Autopost tool will automatically post craigslist ads. This Craigslist automatic poster software will lessen your posting time, manage your campaigns, and broaden your craigslist customer base. We respect posting craigslist ads and insist that you do not spam craigslist with any kind of autopost software!